Saving Energy in the Home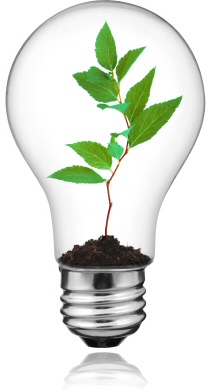 Saving energy has become a major concern for many people within the past decade. Researchers have taken this into great consideration in the studies they have chosen to focus on in their line of work. These experts have found many ways in which people can conserve energy within their own homes by simply implementing little changes to the habits that have been allowed to take place in traditional homes around the country. We would like to take some time to share with you some of the simple changes you can make in your home to save money and the natural resources that will be available for future generations to come.
Controlling the Energy Consumption of Your Appliances
You will find electric household appliances in almost every home throughout the country. People depend a great deal on the use of these appliances to simplify their life and create a functioning home for their family. From refrigerators to hair dryers, there are many ways to control the use of household appliances without sacrificing the conveniences that they provide. Here are some tips for creating an award winning energy saving plan within your home through the use of the appliance your family depends on.
1. When you are not using kitchen appliances such as coffeemakers, blenders, toasters, and other miscellaneous electrical appliances you can save energy by unplugging them from the electrical outlet. Even when these appliances are not in use researches have proven that a constant flow of electricity runs through the appliance so it is always ready for use.
2. Most refrigerators and freezers have an energy saving switch that can be utilized to minimize the amount of energy used by these appliances. Ensuring that these household appliances are set on the energy saving setting can save a great deal of energy over the course of a year.
3. Check to see if the computers around your home have energy saving options available. If they do, ensure that they are chosen as your default setting whenever possible. With multiple computers in use throughout many American homes this can save a lot of money. When using laptop style computers make sure the battery is charged and then unplug them when the charging cycle is complete. Not only will this save on the energy used within your home you can also save the battery for the computer by doing this as well. Computer batteries that are continuously plugged in tend to dry out the acid in the battery causing the necessity of replacing them often to be experienced.
4. When possible purchase energy efficient light bulbs to use in lamps and light fixtures around your home. These light bulbs can be a little bit more expensive than the traditional bulbs at one time but have a longer life resulting in less money being spent to replace the light bulbs needed around your house. There are some organizations and utility companies throughout the country that provide people within their community with some energy efficient light bulbs for free. You can contact these companies to see if they operate a program in your area.
5. When possible update outdated televisions, radios, media players, and game consoles. Older models of these household appliances may not be energy efficient or not as efficient as newer energy-saving models you will find. While this may not always be an affordable, or even feasible, option for some households, you can still limit the use of these appliances within your home to cut back on the amount of energy that is used. Opt instead for family entertainment activities that allow you to spend quality time with the family such as playing board games, making crafts together, or engaging in outdoor activities.
6. While many people fail to consider their HVAC equipment a household appliance the truth is that they use energy as well. By increasing the temperature settings for air conditioning units and decreasing the temperature settings of a furnace or hot water system you will find that your home uses less energy overall.
When It Comes To Saving Energy Timing Is Crucial
Did you know that the time of day that you choose to use some of your household appliances can play a big role in the amount of energy that is consumed in your home? It is true that people who use their stoves, washers, and clothes dryers during the hours of 11:00 AM and 6:00 PM use more energy in their home than people who wait until other times to perform these duties. The same can be said about using lights within the home that are not energy efficient as well. The reason for this is that these household appliances create heat within the home.
During summer months this heat causes the home to warm up and create the need for air conditioning systems or fans to work more to cool the area off. Hanging room darkening blinds and window coverings on your windows and doors can also help in this endeavour. When possible you should try to avoid using these appliances as much as possible during these times.