Home Energy Audits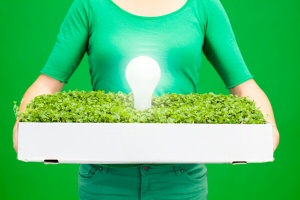 Home energy audits can be an essential tool when you're trying to upgrade the energy efficiency of your home. The term "home energy audit" is nothing more than a fancy term for having a professional inspect your home and identify energy efficiency issues for you. While it may sound like a highly-involved, difficult process, the truth is that energy audits are actually relatively simple. However, the rewards that they offer can be significant in scope. Due to this, people should look at energy audits as a basic money-saving requirement of owning a home.
How it Works
The process itself is very simple. You first need to find an energy audit contractor you're comfortable working with. You should call a number of energy audit contractors around your area and talk with them about the process. You can use this conversation to help decide whether you feel comfortable having this person in your home. You will also be able to tell if the contractor sounds knowledgeable about the subject.
Once you decide on a contractor, he or she will have to visit your home. The contractor will go through every area of your home and make notes as he or she goes along. The contractor will be looking at your windows, asking about your insulation, looking at your siding, inspecting your roof, looking through your crawlspaces, and checking out your appliances. A real energy audit will be a very thorough process that can take varying amounts of time depending on how large your home is.
After the contractor is done looking through your home, he or she will sit you down and talk with you about any issues. The contractor may recommend that you install new windows, update your furnace to a more efficient model, or even try more thermally-resistant siding. At the end of the day, you will come away with a more holistic understanding of the energy imprint your home creates. This will allow you to develop a solid plan for updating your home.
Finding a Qualified Home Energy Auditor
This is the part of the process that requires the most from you. You'll need to conduct due diligence on every contractor you consider hiring for this work. Hiring the wrong contractor can end up costing you a lot of money. When you consider the audit fee and any unnecessary upgrades you make as a result of poor advice, the costs really add up. It is very important that you find a solid, well-respected auditor for your home audit.
You should try to find the auditor on review website for contractors. There are a lot of websites that focus on customer reviews of contractors and contract services in your area. These reviews will tell you about any issues the customers had with the contractor. They will also let you know if a contractor has a great reputation. When people get saddled with a bad contractor, they want to tell the whole world about it. The same is often true when someone has a really great experience with a contractor.
You can also look for certain certifications when you are looking into contractors. Certifications from professional organizations are often a great way to tell if a contractor is knowledgeable and skilled. Many of these organizations require contractors to pass skills tests and show other qualifications before they can be certified.
One of the most popular certification bodies for energy auditors in the United States is the Building Performance Institute. Contractors wishing to be certified through the Building Performance Institute need to attend a local certification course. The course covers the necessities of energy auditing and is highly respected. The Building Performance Institute website also has a handy system of certified contractors that is easily searchable.
You should also determine how much work you are willing to do right away. If you want to act on the recommendations of your energy audit immediately, then you should find an electrical contractor who can do that for you. Many energy audit contractors do other types of contracting work as well. It should not be difficult to find a contractor who can give you an audit, then act upon his or her own recommendations. You will just need to ask about this before you actually hire the contractor.
Get an Energy Audit
Energy audits are a great way to learn about your home. There are some obvious monetary benefits to having an energy audit conducted. After all, everyone likes the idea of saving money on energy by running a more efficient home. However, there are also a number of safety issues that can be resolved when you have an energy audit conducted. The audit may help you find danger zones in your home that could lead to fire due to old, frayed, or otherwise damaged wiring. So don't delay, get a audit today.